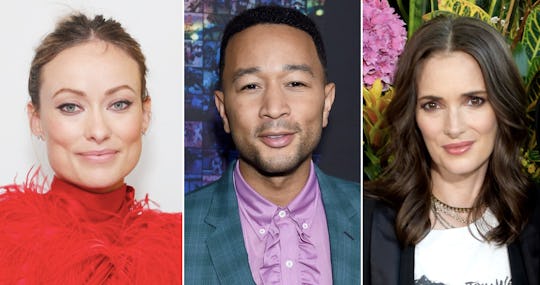 Lars Niki/Getty Images Entertainment/Getty Images Gregg DeGuire/Getty Images Entertainment/Getty Images Kevin Winter/Getty Images Entertainment/Getty Images
20 Celebrities You Probably Didn't Know Changed Their Names
For new parents, naming a baby can be stressful. There are so many options and, of course, there's no way to know if your child is going to grow up to like their name or if they'll prefer something different one day in the future. Whether it be for personal or professional reasons, name changes happen quite often. In fact, there are at least 20 celebrities who've changed their names for their own unique reasons that you may not have ever realized.
While some of these celebs may surprise you, there are a few famous people whose name changes are legendary. For example, Marilyn Monroe started life as Norma Jean Mortenson, as Elton John so famously remembered in his tribute song, "Candle in the Wind." And even Elton John himself had a pretty well-known name change from Reginald Kenneth Dwight to the much more catchy Elton John, according to his IMDb page.
Sometimes these name changes are just to make a difficult or long name easier for people to remember. And sometimes they are to clear up any potential confusion with someone with a similar name. Or, sometimes, some of our beloved celebrities have their own very personal reasons for choosing a new moniker, as you'll see in this fascinating list below.