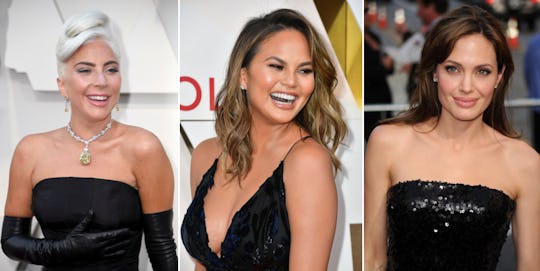 Neilson Barnard/Getty Images Entertainment/Getty Images / Frazer Harrison/Getty Images Entertainment/Getty Images / Jason Merritt/Getty Images Entertainment/Getty Images
OK, The Royal Family Has *A Lot* Of Celeb Friends — Here's 20 Of Them
Celebrity status is kind of a small world. Despite there being A-listers and B-listers and so on, the fact is that they're all pretty far removed from the average Joe. So it's not too much of a surprise when celebrities turn out to be friends. But what's a little more rare are pairings between a celebrity and a royal, like the most famous one of Meghan Markle and Prince Harry. Or is it? There is actually quite a list of celebrities and royals who are fast friends, and here are 20 other celebrities with royal ties that will remind how small the world actually is.
Besides money, there are a couple of things that celebrities and the royal family share. One is knowing what it's like to have the eyes of the world on you. Another is, for many of them, an altruistic focus. In fact, some people consider giving back to be a sort-of mandate that follows notoriety — whether that's born or earned. Like the monarchy, entertainment and sports royalty have gotten pretty good at lending their credibility and followings to the causes they believe in.
But there are myriad other reasons why royals form a bond with famous people. It might be social, or political — in one case on this list it was even about a shared job. So without further ado, take a look at a sampling of the ways that these famous lives have intersected.