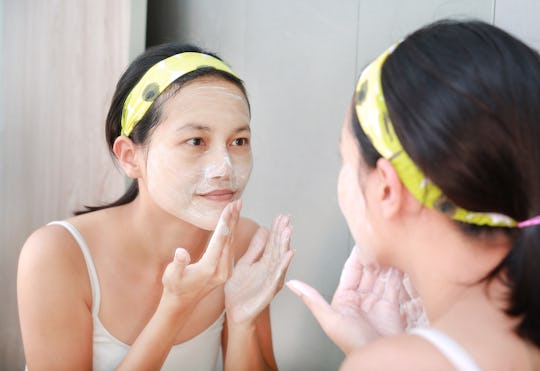 zilvergolf/Fotolia
These 20 Cures For Dry Winter Skin Are Perfect For Your Skincare Routine
Let's be honest: I have the best intentions for skincare, but most days I am lucky if I wash my face, let alone apply makeup. However, a month ago I decided it was time to grow up and wash my face like an adult. I implemented a regular skin routine and became a moisturizing fanatic (hello, 30s). But then winter hit, and suddenly a wrench was thrown into my daily regimen. How would I safeguard my skin against harsh, cold weather temps and what are cures for dry winter skin? I felt like I was back to square one.
But experts say I'm not alone in my quest to keep my skin glowing year-round. Chapped lips, cracked skin, and scaly legs are a common result of the changing temperatures, especially those that have us trading bronzer and shorts for Eucerin and 19 sweaters. But guess what? 'Tis not the end of your gorgeous skin simply because winter weather is abound. Brushes that slough off dead skin, soothing moisturizers, nourishing oils, and even green juice can all help keep kick dry skin to the curb. You'll never guess, but anchovies and a solid dose of sleep are a part of the equation, too.
So, do you have your pen and paper? It's time to take some notes.