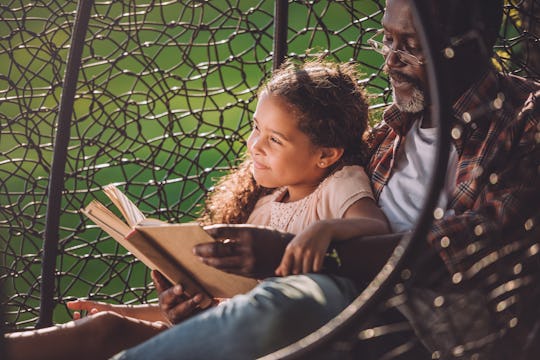 LIGHTFIELD STUDIOS/Fotolia
15 Cute Names For Grandparents That Are Actually Unique
When my first child was born, I remember my parents being adamant on what she would call them. They had their grandfather and grandmother names ready, as if they had been secretly planning what my kids would call them my whole life. It's an important relationship, the one between grandparent and grandchild, and it deserves great attention and detail, even when it comes to names. So if you are looking for unique names for your kids to call their grandparents, look no further than this list of 15 names that aren't grandma and grandpa.
My family is of Indian origin, so family nicknames are derived from the culture. In my family's language, Urdu/Hindi, maternal and fraternal grandparents have distinguishing titles. For a mom's parents, the names are Nana (grandpa) and Naani (grandpa), and for the dad's parents the names are Dada (grandpa) and Daadi (grandma). My mom wanted to be cute, so she has my kids call her "Naano," and my father just ended up being "Excuse Me Dada" because he would always mess with the kids by saying "excuse me."
That being said, kids have a tendency to make up their own nicknames, despite what you drill in to them. My mom wanted my twin nephews to call her "Naani Mom," but they turned it into "Nammo," which she loves just as much. So don't be surprised if your kids conjure up their own adorable nicknames. Here are some cute grandparent names to choose from that are unique, fun, and will sound adorable when you hear your kids say them (or, you know, shout them when they see their grandparent pull into the driveway).
This article was originally published on