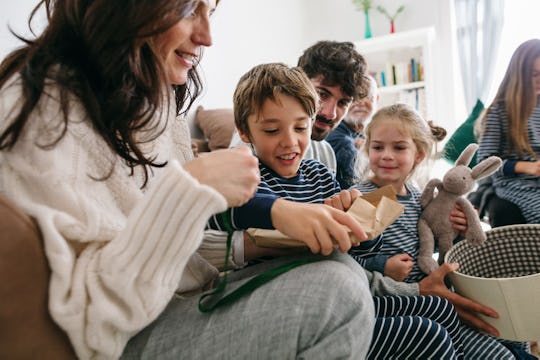 BONNINSTUDIO/Shutterstock
These 20 Last Minute Gifts From Amazon Prime Are Even Better With A Gift Receipt
You know those people who had all of their gifts purchased and wrapped two weeks ago, and proudly shared a photo on Instagram to prove it? Yeah, can't relate. If you're like me, you're spending the last couple of weeks before Christmas scrambling to finish your shopping and frantically checking online package trackers in hopes that your online orders arrive in time. Per usual, however, Amazon Prime will always have your back. These 20 last minute gifts from Amazon Prime will not only wow you recipients, but they'll be delivered to your doorstep in time to be wrapped and tucked under the tree.
Honestly, what did people do before Amazon Prime? I'm guessing they did their holiday shopping in a timely fashion, but I really can't fathom that. Not only does Amazon Prime save procrastinators on a daily basis, but there is virtually nothing that you can't find on that website. Gifts for your kids? Check. Gifts for your spouse? Check. Gifts for your co-worker's sister's boyfriend's cousin? Check. Not finding something that will work is never a concern for me. Amazon has the same effect on me that Target does: Yes, I found everything I needed today, as well as 38 things I really didn't. Oops.
If you'd rather not play with fire and peruse the Amazon website aimlessly, one of these 20 presents will certainly fit the bill for those last few people on your shopping list. And even if you don't know your gift recipient well, a gift receipt ensures that they can swap their present for something they really do want or need. Everybody wins.