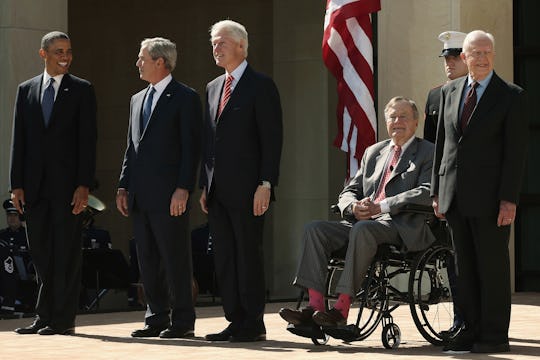 Alex Wong/Getty Images News/Getty Images
20 Inspirational Quotes From Presidents For The 4th Of July
Remember when we had U.S. presidents who were thoughtful and intelligent enough to actually quote? Those were the days. Even if we disagreed with their politics, most of us could find at least some redeemable quality about either their character or brains to assign them a degree of respect. Ah, those were simper times. But regardless of who is currently sitting in the Oval Office (cough, cough), we have a great country and a rich history that deserves to be celebrated. This 4th of July we need that reminder more than ever, and there's nothing like inspirational quotes from presidents past to make us proud to be an American once again.
These words might be simply for your private contemplation, or maybe they'll make an appearance in your festive 4th of July decorations. But whether your holiday plans include attending a parade, hosting a neighborhood backyard barbecue, or something else entirely, the following quotes will remind you that the legacy of the White House is really a pretty good one — imperfect, yes, but something to be grateful for nonetheless.
And, hey, let's look on the bright side: Pretty soon it'll be time to vote someone new into the seat. Preferably someone whom we can quote again.