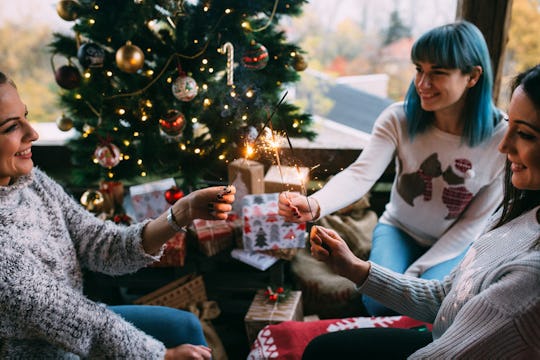 Jovana Rikalo/Stocksy
These 20 Last Minute Gifts Under $20 Will Put A Big Fat Smile On Mom's Face
If you're still looking gift for the moms in your life, you might be feeling the heat right about now. It's getting down to the wire, especially if you factor in shipping time. But, fret not, because this gift guide includes 20 gifts for mom under $20 that are original, affordable, shippable, and totally smile-inducing.
I'm hosting an early family Christmas on Sunday, and I found myself in a panic yesterday trying to find something for my dear mother. She's the hardest person in my family to buy for because she always says, "I don't need anything." That's very sweet but also completely not helpful when it comes time to for accomplishing my last-minute holiday shopping. Fortunately, there's tons of cute items this year (is it me, or did the stores really up their affordable gift game this season?). I found plenty of stuff that I think will delight my wonderful mom, and many other mamas too.
Anthropologie, a store I love but can rarely afford, is running a 30- percent-off-everything sale now through Sunday. It's amazing, and several of the gifts included below will satisfy your Anthro addiction. Other stores like J.Crew and Madewell are running equally awesome "gifting finale" sales. So, for those who say that it doesn't pay to procrastinate, it may be time to re-evaluate that stance. Take it from me, there's some serious savings to be had right about now!