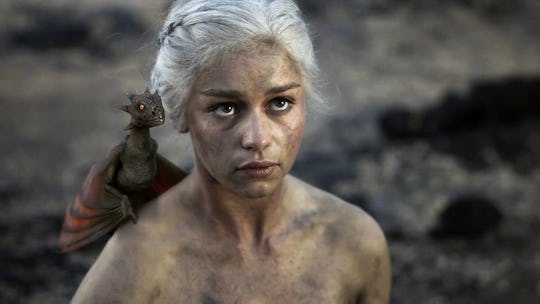 HBO
20 Memes For When Mom Gets Sick, Because It's About To Hit The Fan
I can't lie — my husband is fantastic at taking care of almost everything when I am sick. But there are a few things that man is just not cut out to do. So I thought I'd find a bunch of memes for when mom gets sick to send him as I convalesce. Will it make him less stressed? Absolutely not, but it will entertain me from my perch on the living room sofa.
It's nothing big that he forgets or has trouble handling, it's always the little things: permission slips, remembering the Grubhub password, making sure the kids are wearing matching socks — those sorts of things. He's actually better at homework than I am, and better at limiting their screen time. That doesn't mean that he looks like he has it all together. When he has full parental duty, he is a hot mess. It's hard to tell who is the sick parent, and who is the healthy parent, because he gets so harried.
But these memes are all in good fun, and they reflect my stress at missing out and not being in control more than anything. These memes are perfect for when you're feeling the same, or perhaps, when your spouse is ill.