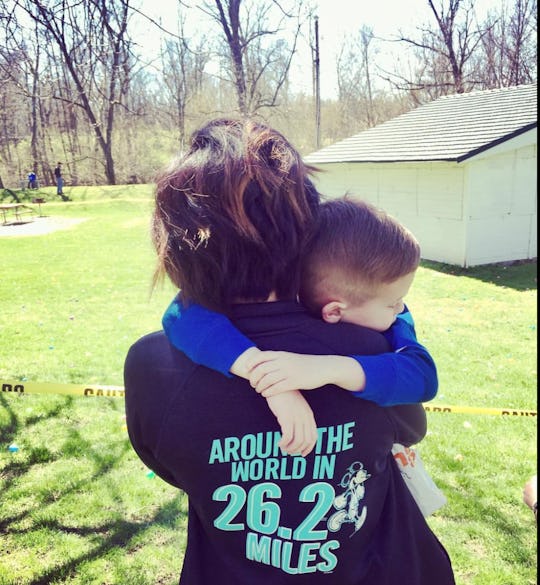 Courtesy of Candace Ganger
20 "Mom Things" That Make Having A Kid Totally Worth It
Before my kids came into my life, I had no idea the amount of joy I'd feel just looking at their faces. Sure, sometimes motherhood is hard and I want to hide in the bathroom so I can eat the last brownie all by myself, but most of the time there are so many "mom things" that make having a kid totally worth it. If you multiply those things by two, that's my life as mother to a darling 5-year-old boy and feisty 10-year-old girl. I used to hate it when I'd hear other parents say "every day's an adventure," but the truth is, they were right.
Before I had my kids I wasn't completely sure I wanted any at all. In my mind I did, but having survived a childhood that left me unsettled and scarred, I've always been somewhat afraid to start my own family. I was terrified I'd do something to unintentionally inflict the same things I experienced, on my own offspring. I've never been the type to fawn all over other people's kids and, typically, still don't (aside from a few that are too adorable for words), because well, they aren't mine. So, honestly, I wasn't all that convinced motherhood could be as great as it is. It was the experience itself that made me realize how wonderful being a mom can be.
After all the doubt, I got pregnant with my daughter and, five years later, had her brother (with loss in between), and my whole world changed. Not only was I beyond ecstatic to be a mother (something I never thought I'd feel), but I felt a new love I'd never experienced before. Plus, my kids are pretty adorable and make me laugh on the daily. They both bring different versions of awesome to the table, so I get to experience those quintessential "mom things" that make every day a damn adventure.