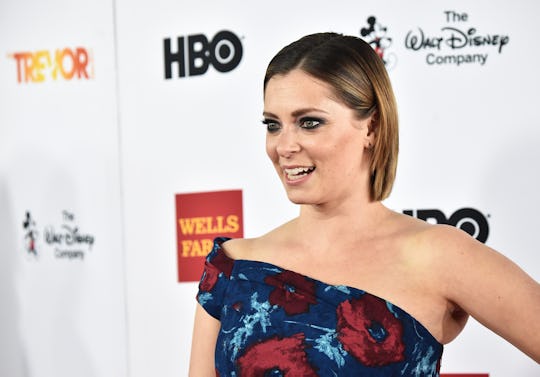 2016 Golden Globe Nominees' Reactions To The Honor Are Surprised & Endearing
In case you're not an early bird, the 2016 Golden Globe nominations were announced Thursday morning from the Beverly Hilton Hotel in Beverly Hills. And as always, there was lots of chatter on social media about who got nods and who got snubbed. But what were the Golden Globes nominees' reactions? One by one those honored in Thursday morning's announcement took Twitter to express their responses to the news.
Some of them, like Eddie Redmayne, will likely have tweeted about several nominations by early spring. Though the 73rd Annual Golden Globe Awards won't air on NBC until January, 'tis the season of award shows ... or nominations for that matter. On Wednesday, the Screen Actors Guild unveiled their 2016 nominees, and the Golden Globes have consistently predicted how the Oscars will unfold.
The 2016 Golden Globes will be hosted by Ricky Gervais, and the ceremony will take place on Jan. 10. We'll definitely miss Amy Poehler and Tina Fey taking the reigns, but we know Gervais will do a good job — the fourth time around.
Though we are too ready to hear our favorite actors and actresses' sacceptance speeches, we got to see some of their gratitude and excitement today when the Golden Globe announcements dropped. Like any celebrity with Internet access, they tweeted about it. And as always, the Twittersphere was all ears:
Rachel Bloom
Bloom was nominated for Best Actress In A TV Musical Or Comedy.
Amy Schumer
Schumer was nominated for Actress in a Motion Picture - Musical or Comedy for Trainwreck.
Mark Ruffalo
Alan Cumming
Cumming was nominated for Best Performance by an Actor in a Supporting Role in a Series, Miniseries, or Motion Picture Made For Television for his role as Eli Gold in The Good Wife.
Gina Rodriguez
Rodriguez was nominated for Best Performance by an Actress in a Television Series, Comedy or Musical for her starring role in Jane The Virgin.
Patrick Stewart
The former Captain Picard was nominated for Best Performance for an Actor in a Television Series, Comedy or Musical for his role in Blunt Talk. #aquasocks wins.
Image: Alberto E. Rodriquez/Getty Images Entertainment