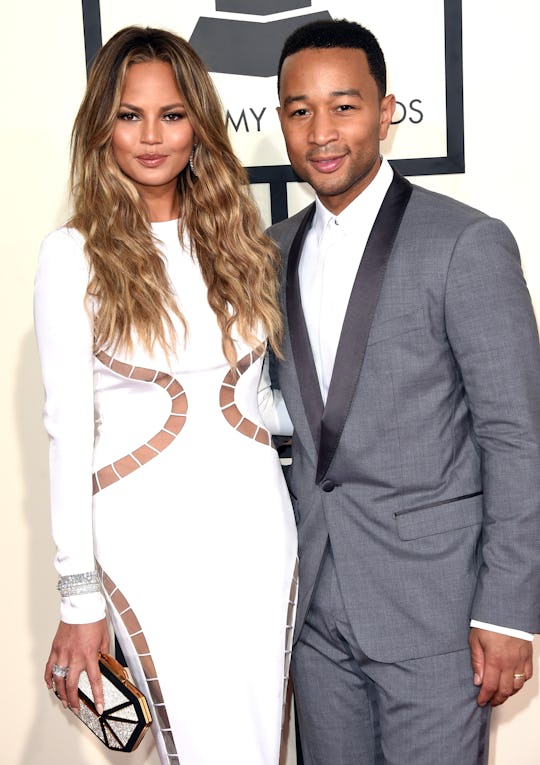 Jason Merritt/Getty Images Entertainment/Getty Images
2017 Grammys Memes You Need To See
While most of the world tends to think of Sunday nights as a time for laziness and relaxation as we prepare for the oh-so-dreaded Monday morning blues, the music industry is taking no such luxury this weekend thanks to the 2017 Grammy Awards. Many of Hollywood's most talented artists are coming together to honor one another and celebrate the music industry as a whole. So obviously, it's a must-see event, and Twitter wasted no time in creating some of the best 2017 Grammys memes for all of the social media world to enjoy throughout the evening and on into the rest of 2017.
On the heels of Beyoncé's pregnancy announcement, her performance is obviously one of the most highly anticipated moments of the ceremony. (Though, to be fair, that probably would've still been the case regardless of whether or not she was carrying twins. Queen Bey rules all.) However, when you add that on top of all the other outstanding performers that are scheduled to take the stage (Lady Gaga, Katy Perry, and Adele, just to name a few), you knew Twitter was going to go wild over the sheer star power of it all, and it did not disappoint. If you're currently following the Grammys hashtag you may have already stumbled across a few of these, but for those of you who may have missed a couple, here are some of the most memorable (and downright hilarious) memes out there.
Some Were Anxious For The Performances
Meanwhile, Others Were Ready To Judge All The Fashion
Because, honestly, just one meme of CeeLo's outfit just really isn't enough.
Others Were Disappointed With Those Not In Attendance
But, to be fair, we were graced with the company of Bey, Adele, Gaga, and Katy Perry. So it wasn't all bad, right?
Others Were More Concerned With Who Wins/Loses
You may not have expected to find a Bring It On reference at the Grammys, but it kinda works and I very much appreciate the effort.
Then There Was Everything In-Between
When Adele Started Over With Her George Michael Tribute
And Finally, When Bey Made Chair-History
And the night is only just getting started. More and more viewers will take to Twitter as the night goes on and even well into the morning, discussing everything from fashion to the awards to the unforgettable (and probably politically-fused) speeches. The Grammy Awards always proves to be a night to remember, and thanks to all of these glorious memes, it makes doing so that much easier.