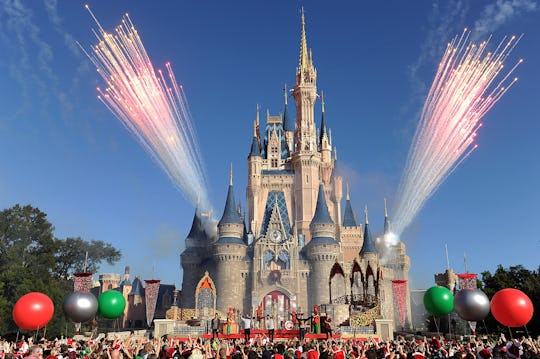 Handout/Getty Images Entertainment/Getty Images
21 Disney World Hacks To Make Your Trip The Happiest One On Earth
Disney World is known as the place where dreams come true, but it can also be a place of extreme stress and exhaustion as unprepared parents try to navigate the overwhelming crowds, heat, and sheer massiveness of the resort. Luckily, with a little bit of preparation and research, you can save yourself loads of stress. Armed with a few life-saving Disney World hacks, there's no doubt your trip will be the happiest one on earth.
From a child's point of view, a trip to Disney World is on par with your version of heaven. And although parents may see it as a stress-filled nightmare waiting to happen (we've all seen the movie scenes of melt downs), to a kid, there's nothing more exciting. Doing your best to make sure your kids and you have the greatest time possible isn't as hard as you would think. Disney World makes it easy for you to map out rides, rent or buy everything you'll need, and ask questions right on their website. But since you may not think of everything, a few hacks from parents who have gone before you won't hurt.
Whether you're going for the first time or the 10th time, these hacks will make your time at Disney World just as magical as it should be.