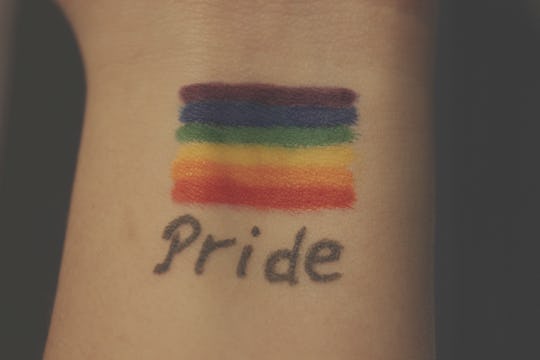 21 LGBTQ Books To Read If You Want Become A Better Ally For The Community
More and more queer books are hitting the shelves as being LGBTQ becomes more mainstream in the media. Janet Mock's Redefining Realness, for example, became a New York Times' bestseller almost immediately after its release in late 2014. But Mock isn't the only LGBTQ author out there, and there a number of LGBTQ books to read if you want to become a better ally for the community. And even better — there a number of novels for young adults and children to read as well.
Even though I recently came out as a queer woman, it's been difficult getting my hands on LGBTQ books, and even harder to find child-friendly books about these topics when they're so desperately needed. Just because children aren't exposed to homosexual or transgender themes does not mean they won't grow up to be gay or transgender. Additionally, parents need these resources to be able to understand what their children are going through, especially in the wake of heartbreaking events surrounding parents' inability to understand what their children are going through.
This roundup of queer novels includes children's books, young adult fiction novels, historical non-fiction, and memoirs by lesbians, bisexual men and women, trans women and men, and all people across the gender and sexuality spectrum, because gender and sexuality are fluid, constantly shifting things.