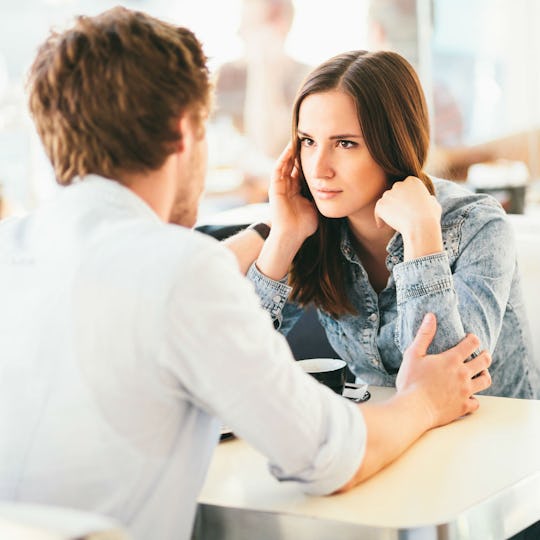 21 Signs You Should Break Up With Someone, Like, Immediately
Breaking up with someone is no easy task. But more difficult than dumping your significant other is deciding whether or not to end your relationship. Sure, for some people the signs you should breakup with someone are super obvious. Many more, however, struggle to come to this conclusion. After all, there are millions of things to consider before you end it, and sorting through those is not quick or easy by any means. Odds are you will spend a lot of time mulling over various aspects of your relationship, with a glass of wine in hand, before deciding that breaking up is the best thing to do.
But how do you come to that conclusion? You can't just pull out your Magic 8 ball, dust it off, and get an answer (or not a reliable one, anyway). Not to mention, every relationship is different, making it impossible to pinpoint whether there are better times ahead or you actually need to call it quits.
That being said, there are some definite signs that you and your SO. should go your separate ways. Knowing these probably won't make the process less painful, but it could make the decision itself easier. If you are experiencing any combinations of these 21 signs, then it may be time for you to break up with your partner.