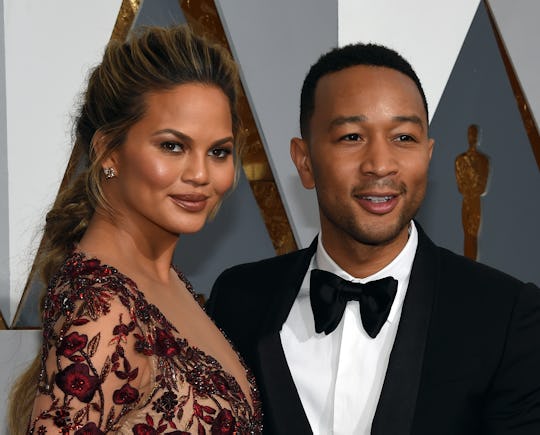 Ethan Miller/Getty Images Entertainment/Getty Images
These 23 Celebrities Shared Their Pregnancy Cravings & It Got *Weird*
Celebrities, they're just like us, right? While so many of them must be really disciplined eaters to maintain their model and actress-worthy bodies, I have to believe that when they are pregnant they indulge themselves, even if it's just a little. Women who have been pregnant know that no matter how much you resist, those cravings can be pretty powerful and really distracting until you indulge them. So it's really not a surprise to learn about celebrities and their weird pregnancy cravings.
Some women crave anything with sugar and others go the more salty route. Some toggle back and forth between the two. Chrissy Teigen, model and wife of singer John Legend, is a frequent presence on social media, so it's no surprise that she's been sharing many of the details of her second pregnancy with her fans, including all the foods she has been indulging in. And really, what could be more relatable than Teigen's quest to satisfy her pregnancy cravings, from tacos to cinnamon rolls to her mom's scalloped potatoes and more?
Whether you are currently pregnant, plan to be pregnant, or just remember what it was like to be pregnant, you will probably see yourself (and your cravings) in these celebrities.