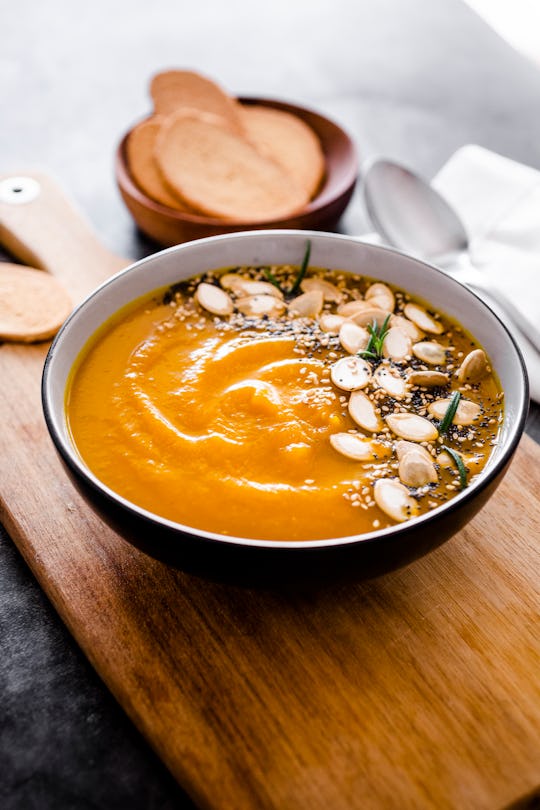 Westend61/Westend61/Getty Images
23 Pumpkin Recipes For Savory, Sweet, & Spicy Lovers
The days might still be long, hot, and sunny, but it's getting to that point in the summer where, if you try really hard, you can almost start to feel fall in the air. The sun is setting earlier, you're preparing for school to start up again, and Halloween is inching closer. Don't you want to be ready with some delicious pumpkin recipes? Before you know it, autumn will be upon us, and you want to be prepared for the season. By that, I obviously mean pumpkin season, and the best way to get ready is to start baking and cooking so you can fill your house with spicy warmth.
In case you haven't already learned, a pumpkin can do so much more than make your Starbucks latte taste better. The sweet gourd can work for almost any dessert out there, and it also happens to be perfect for sugary breakfast options. But don't underestimate its ability to work in a delicious main entree — pumpkin pairs well with savory foods and is a wonderful way to spice up a bowl of soup or a plate of pasta (among other things).
Whether you want to dive headfirst into pumpkin season, or you just want to dip your toes in as you wait for summer to officially end, there's a pumpkin recipe below you and the family will absolutely love.