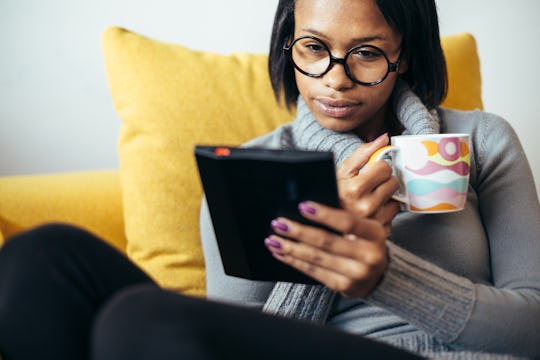 24 Books Every Woman Should Read, Because A Mental Workout Is Just As Important as a Trip to the Gym
Remember the last time you read a book that included razor-sharp social analysis, really steamy sex scenes, or a relatable character that just "got you?" Yeah, neither do we. It's not that these books don't exist. In fact, there are an abundance of books that every adult woman should read. It's that your schedule doesn't always allow hours for reading. 
Even a Grade A book nerd will admit that finding time to read isn't easy. If you aren't tirelessly trying to climb the corporate ladder, you're giving your social life a little extra attention. And if you do find a spare second, you immediately feel guilty for not tackling your never-ending to-do list instead (or is that just me?).
It's time to change that. We all need and deserve time to recharge, and what better way to do that than with a good book, especially one that makes you think or dream?
If it's been forever since you picked up a book (or Kindle or iPad), then you're probably wondering what to read. To help make the selection a little easier, here are 24 books that every woman should read in her adult life. From cheeky celebrity memoirs to insightful works of fiction, these books are bound to transport and entertain you when you need a break from tending to other people's needs.