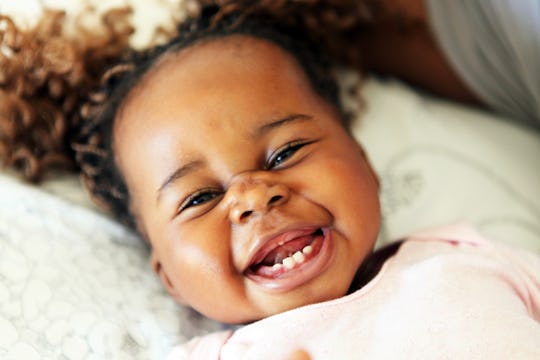 heidijpix/E+/Getty Images
25 Baby Names That Begin With "H" That Will Warm Your Heart
The average parent considers approximately seven million baby names before ultimately deciding on one perfect moniker. Or at least that's what it feels like. Choosing the perfect name for your little one is a process that is equal parts fun and incredibly stressful, because there are so many different ones to consider. If you're struggling to find something you truly love, start by taking it letter by letter. There are plenty of adorable baby names that start with the letter "H" that are masculine, feminine, and unisex, and one just might be right for you.
Start by thinking about what you really want in the name of your child. Are you looking for something common, classic, and traditional, or would you prefer to opt for something more unique and out there? Do you want something that feels more gendered, or are you looking for something unisex? Traditionally spelled or guaranteed never to be found on those personalized magnets kids always want? One thing is for sure: once you hear the right name, you'll know right away whether you love it or not. The perfect name is out there, and you will eventually find it, even if it takes the entire nine months of pregnancy to do so.
In the meantime, here are some baby names that begin with "H" to help you find the perfect choice for your family.