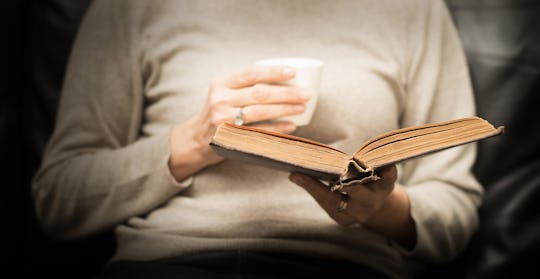 25 Books To Read Before You Turn 25 & Life Looks A Little Different
Grad school, marriage, home ownership: adulthood starts to get real in your mid-20s, and the onslaught of new responsibilities can feel overwhelming in a hurry. But as always, books are there to make your journey a little easier. There are plenty books to read before you turn 25 that act as a study guide for adulthood, so you can walk into a networking event, house signing, or wedding chapel with absolute confidence.
Some of these reads will help you learn more about career advancement techniques or practical approaches to personal finance. Others will help you master basic life skills such as cooking or etiquette. And still others will help you just have a laugh about the many stresses and absurdities of adulthood. I mean, we're all just pretending to be grown-ups, right?
So whether you're preparing to start a family, buy a home, or even adopt a puppy, these books can equip you to go out and adult with the best of them. By rounding out your education with practical advice, you can be super prepared for almost anything life throws at you. After all, there's a tremendous amount of confidence that comes from being able to act like a card-carrying grown up, even if sometimes you still feel like a kid.