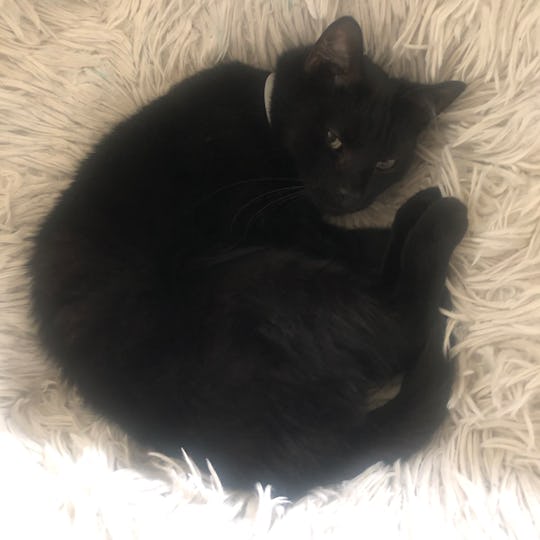 Courtesy of Cat Bowen
25 National Cat Day Memes To Celebrate The Humor & Dramatics Of Cats
I have two cats, and I love them dearly, even if I am relatively sure they are plotting my death. With Oct. 29 being National Cat Day (but really, what day isn't cat day?), I thought I'd honor my furry friends by compiling the best National Cat Day memes that really get at what living with a cat is like.
There are tons of famous meme cats out there, beginning with the most famous Grumpy Cat (rest in treats) all the way to Lil' Bub. Cat memes are easily some of the most popular memes out there, and for good reason. Cats are lovable, wonderful, adorable, tiny little jerkface predators who rule the house, leave fur on absolutely everything, and really don't care what you think of them.
If cats were able to ask for royalties for their likenesses being used to create humorous captioned photos on the internet, you'd better believe they would sue you for the rights. Loudly. And they would announce their displeasure every day at the same time — somewhere between zero dark thirty and 6 a.m. Thankfully, they do not have this ability, and we are merely forced to do their bidding, clean up their soiled litter, feed them before we wake up fully, and scratch their heads precisely four times before they bite us.