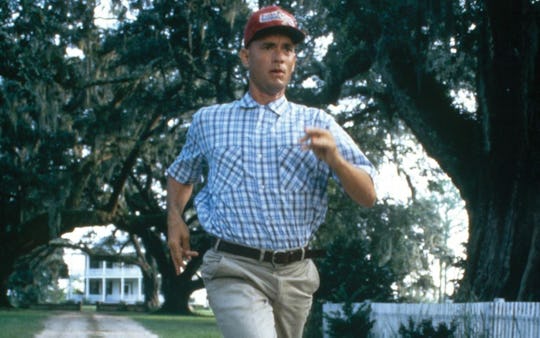 Paramount Pictures
25 Running Memes That'll Get You Amped For National Running Day
If you see an abundance of spandex-clad people hitting the pavement extra hard this morning, don't panic about being in the midst of a zombie apocalypse. These folks are simply celebrating National Running Day. Yes, folks. That exercise and sport that sends some people screaming towards the couch has it's own special day. And, naturally, runners around the world are celebrating. Whether that means going out for an extra mile in the morning or sharing some running memes on social media, every runner has a different way of celebrating this special day.
To outsiders, this day doesn't make a lot of sense. Why would you celebrate something that causes sweat to stream from every pore of your body; something that makes your muscles to twinge in pain as you sit on the couch? Well, the reason to get up and run is different for everyone. For me, it's the fact that running is the only activity that provides the physical benefits of exercise, mental benefits of therapy, and motivation benefits of competition all in one. I'm all about multitasking, and running does that.
Don't get me wrong. There are days where I wish I'd never picked up the sport (hill workouts anyone?), and there are many morning where I opt for extra sleep over extra miles. But, at the end of the day, I'm glad I slipped into my Sauconies all those years ago. And these running memes are for my fellow fiends who have a love/hate relationship with the sport.