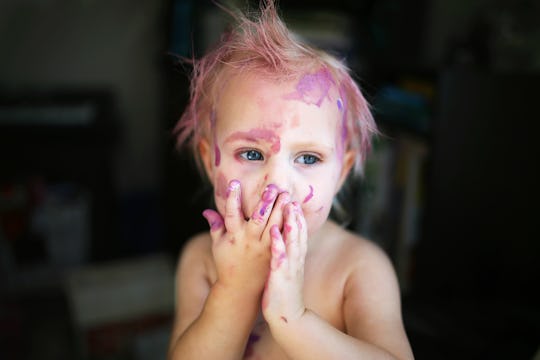 Fotolia
26 Baby Names That Start With "I" & Will Ignite A Raging Baby Fever Within You
When it comes to naming your baby, there is no doubt you want something that is going to be unique, a name that will stand out from the rest — you know, something ~individual~. Set your baby apart from all the Hughs, Howies, Jacksons, and Joshes by leafing over to baby names that start with the letter "I" for some imaginative options.
If you are looking for Hebrew names, you're in luck: Isaac and Ivan are just a couple of the boys' names on offer. And if you've got tulips in your heart, Ingrid, Isla, and Isabella are a few whimsical girl names that are perfect for a spring bundle. Literature buffs might have a soft spot for Ismene, the lead character in the Greek play Antigone.
Another huge trend is naming your child after a place. Even if you don't have a passport, you can spin the globe for inspiration: there's India, Israel, Ireland, Indiana, and Ithaca to consider before you even crack open that tiny bag of pretzels on the plane. All these places are not only beautiful, but make for cute name options.
If you are looking for the lightness of a baby name starting with a vowel, and want to find something that perfectly suits your little babe, this list of "I" names and their meanings will help you choose the best of the best.