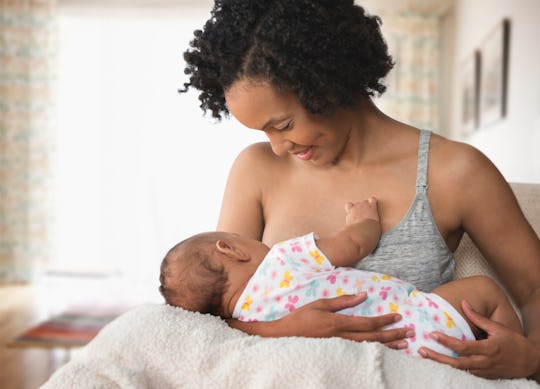 Jose Luis Pelaez Inc/DigitalVision/Getty Images
28 Breastfeeding Laws Passed In The Last Decade​ That Expand Moms' Rights
From nationwide public legalization to discrimination protections and jury duty exemptions, breastfeeding laws across the United States have undergone some major changes over the years. In fact, there have been at least 28 breastfeeding laws passed in the last decade — the majority of which were aimed at either increasing legalization and discrimination protections, improving access to support resources, or just making life a little bit easier for nursing mothers. As 2019 comes to a close, Romper looks back at this past decade's most significant breastfeeding laws.
The benefits of breastfeeding have long been lauded. So much so, that the U.S. Centers for Disease Control and Prevention (CDC) has deemed breastfeeding "a key strategy to improve public health" due to the health benefits it provides infants, children, and mothers. As a result, more and more lawmakers at both the state and federal level have sought to improve breastfeeding rights and protections — and thankfully, over the course of the last 10 years, they've made some significant gains.
In fact, it seems fair to say that this past decade saw some seriously good things happened in regards to breastfeeding laws in the United States. For example, laws passed in Idaho and Utah in 2018 made it legal to breastfeed in public in all 50 states, a major milestone for nursing mothers. But what other legislative gains have been made in regards to breastfeeding?
Here are 28 breastfeeding laws passed within the last 10 years: