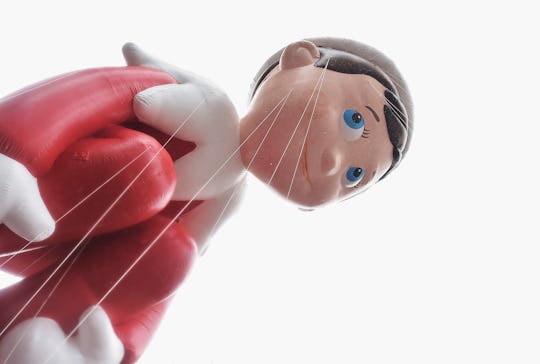 Michael Loccisano/Getty Images News/Getty Images
28 Elf On The Shelf Ideas Using Food, Because You've Got Plenty Of It
Coming up with new ideas for your family's elf on the shelf can lead to some serious brain-racking, but there's one prop that always seems to go over well, and that is food. These elf on the shelf ideas using food are sure to delight your kids, because pretty much everyone can relate to his love of snacking. In addition, you can use whatever foods you have on hand to set these scenes, making the whole thing even easier.
If it seems like you and every other parent are caught up in the elf posing craze, you're right. The little scout elf is wildly popular. Since its launch in 2005, over 11 million Elf on the Shelf books and dolls have been sold, according to CNN money. That's a lot of parents coming up with ideas for elf scenes every night. After all, the fun part comes when your kid finds the elf in his new spot each morning, adding to their excited belief that he really does spring to life every evening.
So if you're running low on ideas in the days leading up to December 25, look no further than your own pantry for inspiration. Cereal boxes, candies, and marshmallows can all make for some pretty festive elf scenes. Read on to see what food-based adventures your elf can enjoy with these elf on the shelf using food.