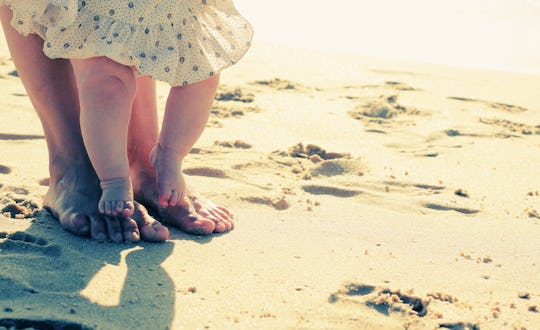 Shutterstock
29 Beach-Themed Baby Names For Your Nautical Newborn
One of the perks of being a parent is you get to play around with all sorts of name ideas. One week you may be absolutely in love with one of your options, and by the next week, it just doesn't sound right anymore. Of course you want your little one's name to be a good fit, but it's hard to know what suits them having, you know, never met them before. If a big part of your family's life involves the surf, sand, and sun, then you might consider a beach-themed baby name, because you already know your newest addition will grow up loving water.
You don't even have to live on the coast to be inspired by all the wonderful qualities the seaside has to offer. A sunny or nautical name can instantly have you feeling all warm and carefree inside regardless of where you actually reside. Whether you grew up on the waterfront, took special vacations there, or (dare I say?) your bundle of joy might even have been conceived on the sandy shore, selecting a beach-themed choice for your future sailor could be a fun nod to your oceanic memories.
So kick back, cue up some waves sounds on YouTube, and grab a refreshing drink while you soak up all the beachy goodness of these adorably aquatic baby names.
This article was originally published on