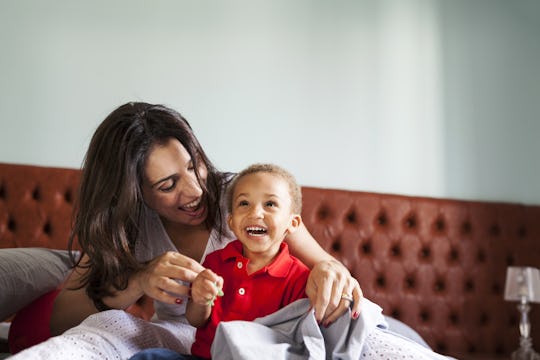 Westend61 Premium/Shutterstock
29 Parenting Tweets For Those Days When You Just Need To Laugh
Parenting can cause a lot of stressful days. From laying down the law to making all the dots connect, being a parent can make you want to pull your hair out and never have it grown back. In the same sense though, parenting can make you feel really, really good. Like when you see your kids do something great or accomplish the things they've always wanted to. Parenting can also be just as great when your kids find different ways to make you laugh, as seen in this week's round-up of funniest parenting tweets.
There's no denying that parenting can be a ton of work. But with the right mixture of laughter and relaxation, you'll always nail it. I honestly think the best thing about parenting is being able to know that it's OK to laugh at your mistakes. It's also good to recognize that not every bad thing that happens makes you a bad or incompetent parent. Though my mom made sure that she kept us in order, she always knew how to laugh with us and more importantly, laugh at herself.
Sometimes, parents just need to reassure themselves that they're doing a great job. If you're feeling like you need a little pick up this week, take a look at these 29 tweets to get your spirits going in the right direction.