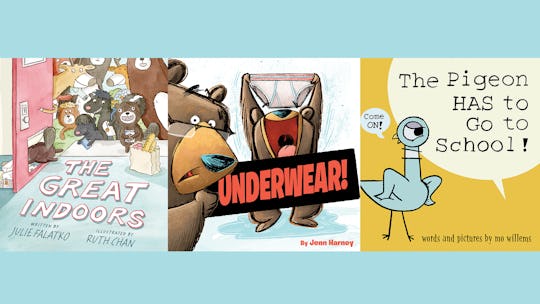 Images: Courtesy of Disney Publishing; Design: Julie Vaccaro/Romper.
3 Adorable New Bedtime Stories You'll Be Happy To Read 100 Times
Among the common tactics kids use to avoid going to bed, some are more adorable than others. Stalling by asking for extra cuddles? Super adorable. Buying time by asking for a tenth sip of water, then refusing to go to the bathroom before getting tucked in? Less adorable. But no matter what, there seems to be one bedtime ritual all kids come to love, which of course is insisting that you read their favorite bedtime story over and over until you can recite every line from memory. It's a very real thing.
Knowing full well that this is a universal child-parent milestone that's not only fun but important, Romper has teamed up with Disney Publishing to fill you in on three of their latest releases. Each new title packs plenty of the Disney charm your family knows and loves, and you have my word that you can happily read them on repeat for the foreseeable future.
Learn more about each of the new books below, then treat yourself to ordering your personal favorite from the mix. After all, you deserve to get just as much joy from your kid's library as they do.