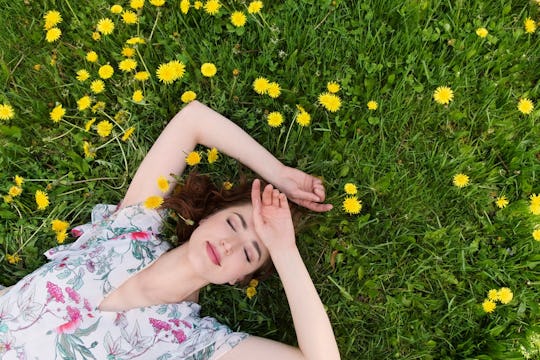 Jamie Grill Atlas/Stocksy
3 Big & Surprising Things That Will Happen To Each Chinese Zodiac Sign In 2019
A new year means a chance for a fresh start. Those of you who had a rough 2018 are no doubt hoping for less stress and more happiness in 2019. Meanwhile, anyone fortunate enough to have had a great past year obviously wants that lucky streak to continue. There are no guarantees, but it's definitely fun to try to predict the future and all the most surprising things that will happen to you in 2019 based on your Chinese zodiac sign.
The year that you were born determines which of the 12 Chinese zodiac signs is yours. But keep in mind that the Chinese New Year can begin anywhere from January 21 to February 20, according to ChineseNewYear.net, so if your birthday falls early in the year, you might want to double check your sign against the year to make sure you've got it right.
So what's in store for you in 2019? Could it be a new job, a marriage, even a new baby? The Chinese zodiac points towards lots of surprises for the upcoming year. Here's what to expect on money, relationship, and career fronts for each sign — and of course, you're free to take it all with a grain of salt, but it's more fun to hope that all the good stuff comes true, right?