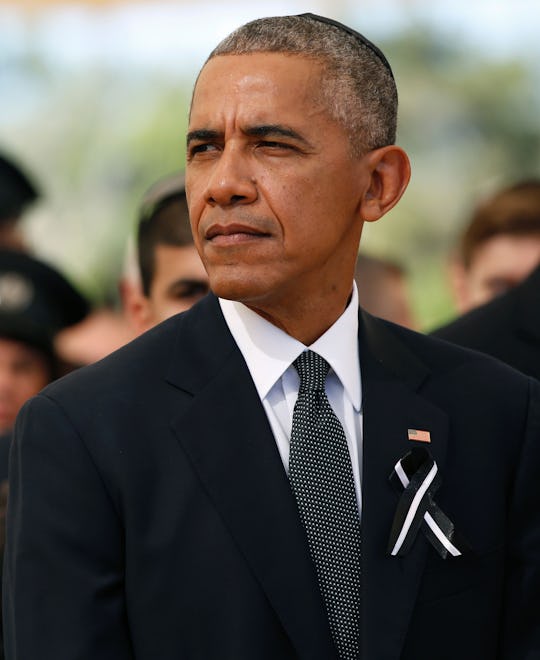 ABIR SULTAN/AFP/Getty Images
3 Easy Barack Obama Costumes For Kids Who Want A Seat In The Oval Office
President Barack Obama's impact on the United States these past eight years has been one that will always be remembered. Though his term is quickly approaching its end, I have a feeling that the Barack Obama-inspired Halloween costumes are just getting warmed up. If you happen to feel the same way I do, then having some easy Barack Obama costumes for kids this year would come in really handy.
Although there have been many adults who choose to go as the inspirational and historical president every year for Halloween, seeing the little kids pull out their best and most creative impressions is quite possibly the cutest thing ever. Whether it be in his relaxed look or in his most poised suite and tie, dressing as the President of the United States is a costume that will never lose its appeal.
Taking us through many historic situations, making us laugh, and keeping it real while leading the nation, President Obama's impact on the world is one that will continue on well after his term ends. Which is why letting your children dress as him this year would be a great fit.
If you're not sure how to put together the best POTUS outfit from over the years, these three options will get you on the right track.