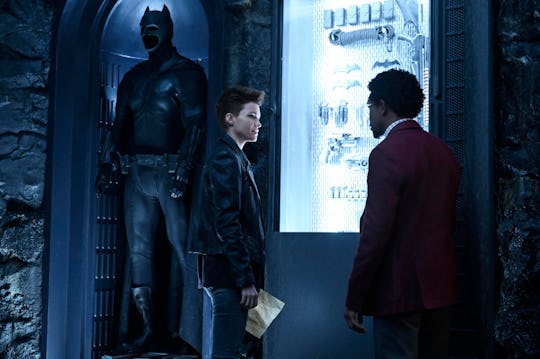 Kimberley French/The CW
These Exciting New CW Shows Are Headed Your Way
With summer winding to an end, you have tons to look forward to this fall (besides pumpkin spice lattes). All your favorite CW shows — including Riverdale, Legacies, The Flash, and Charmed — return with new seasons in October, but you'll also see some fresh new titles on the schedule. So, as you swing around a scarf and sip on your latte, you'll get to enjoy these three new CW shows coming fall 2019 and midseason.
To keep you entertained over the summer, CW premiered six new series — Bulletproof, Pandora, Mysteries Decoded, Red Bull Peaking, Two Sentence Horror Stories, and Hypnotize Me. As these shows come to their seasons' end, the network is gearing up for a jam-packed fall schedule which begins Oct. 6. Midseason shows, like Roswell, New Mexico and The 100 will premiere early 2020, but the CW has yet to announce exact dates.
Whether you love the network's lineup of action-packed DC superhero shows like Legends of Tomorrow or Supergirl, or you're thrilled by the mystery of Riverdale, the CW has something for you with their upcoming original series. Here's a breakdown of each show, along with its premiere date, so you're ready to dive in when the season begins.