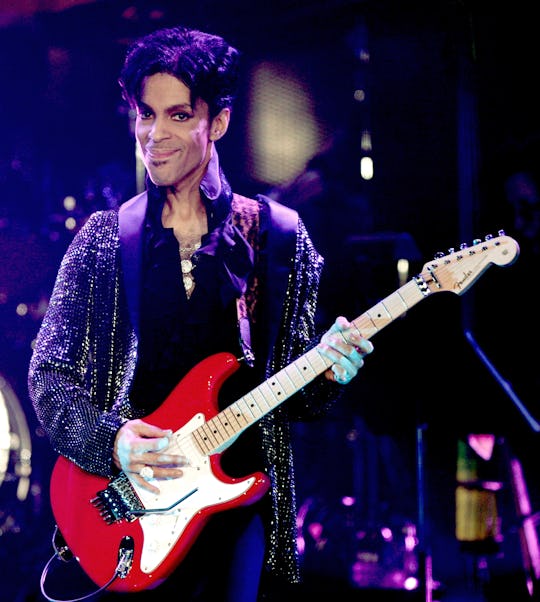 Kevin Winter/Getty Images Entertainment/Getty Images
3 Prince Halloween Costumes For Kids That Pay Tribute To The High Priest Of Pop
On Halloween night, you'll see plenty of superheroes, princesses, and cuddly animals out looking for treats. Sure, they'll be adorable and everyone in the neighborhood will want to shower them with candy. But when it comes to your kid, you want his costume to be just a little edgier. You want to party like a rock star, and there's no better rock star than Prince to emulate this year. If you want your little ones to pay homage to the purple one this Halloween, take some inspiration from these Prince Halloween costumes for kids.
Your kids may not have any idea who Prince was or why his impact on music and fashion was so significant, but it's never too early to give them a little lesson in music history. And although most of his most famous (and often controversial) looks aren't exactly appropriate for your preschooler to wear on the playground, you can interpret Prince's style in a way that won't raise any eyebrows but is still totally cool.
This Halloween, give your kids a chance to pay tribute to a rock legend. And maybe when they get a little bit older, you can actually let them listen to his music.