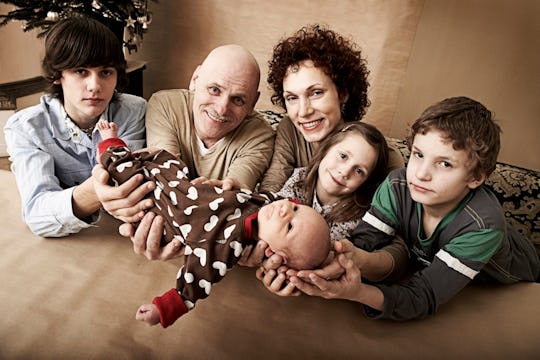 3 Ways Parenting Now Is Totally Different From How It Was For Your Parents
Do you ever find yourself in a conversation with one of your parents where they comment on your parenting and note that your decision, method, or technique wouldn't have flown back in their day? Do you sometimes think back to the way your parents raised you and tell yourself you'll never do that to your kid? Well, there may be something to that. "Meet the Parents," a new initiative from Facebook IQ, Facebook's consumer research program, is tracking trends in contemporary kid-rearing, including ways parenting is different now from your parents' experience and how the parenting landscape has (and hasn't) changed.
The comprehensive, multi-phase research study looked at a lot of data. It included 25- to 65-year-old parents of infants, toddlers, adolescents, and teens around the world, by analyzing Facebook and Instagram data from eight countries (Australia, Brazil, Canada, Germany, Mexico, Spain, United Kingdom and the United States), as well as commissioning quantitative work and qualitative research. In total, they gathered feedback from 8,300 parents and five parenting experts. Can you say "comprehensive" again?
Of course, not everything is different than it was when your parents were raising you. For example, being a parent is still something that has a major impact on people's lives, as well a being a major source of stress — whether it's financial stress (48 percent of those surveyed were concerned about money) or a feeling of always being crunched for time (39 percent said they felt time-crunched). Despite this, the study found that 83 percent of parents globally see their family as loving, and 77 percent said their family is happy.
Over the next several weeks, Facebook IQ will be rolling out more of their results, to explore "how tradition and technology have shaped the realities of parenting across generations and geographies," but they found three overriding themes that they say define modern parenthood.