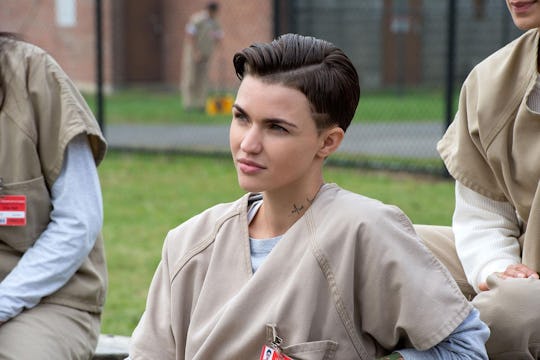 30 Netflix Original Series To Binge-Watch In 2016, Meaning You'll Never Leave The House
The new year is here, which means a new list of Netflix original series to watch in 2016. From an "unbreakable" and optimistic female lead to a new Marvel superhero to the award-winning women of Litchfield Penitentiary, the lineup of Netflix original series will give you 30 reasons to stay on the couch for the next 365 days.
Although Netflix is known for giving viewers a chance to catch up on old shows, re-visit their favorite movies, or binge-watch a new television series they might have missed, it is also creating original content that is captivating, edgy and endearing. In July of 2013, the online streaming service made history when it earned 14 Primetime Emmy nominations, securing itself as the first content provider that wasn't on air to be recognized by the Academy of Television Arts & Sciences.
Since that historical day, Netflix has received 79 Emmy nominations and surpassed HBO in Golden Globe nominations this year, with eight. It can easily be argued that Netflix is taking over the entertainment industry as we know it, and revolutionizing the way media is viewed and consumed. Hey, as long as I can re-watch every episode of How I Met Your Mother in between new seasons of Orange Is The New Black, I'm a happy viewer.
So here it is, the Netflix original series we'll all be waiting for in 2016, so get your favorite pair of sweatpants and oversized snuggle blankets ready.