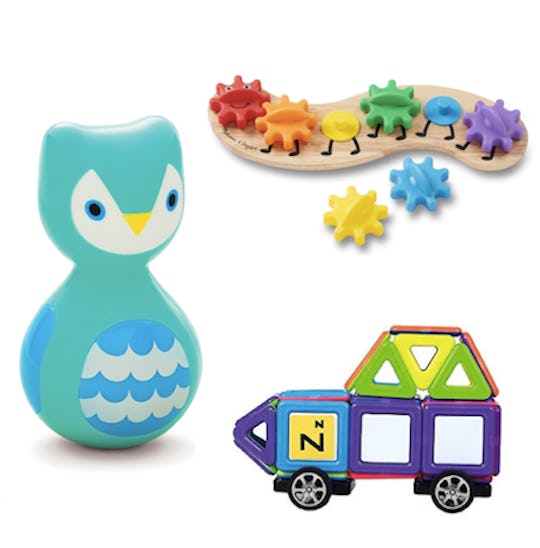 35 Fun & Quiet Toys For Little Kids That Won't Annoy You
Who knew kids' toys could be so noisy? Seeking out quiet and fun toys for kids becomes a necessity when rattles, high-tech beeping toys, and talking stuffed animals seem to be the only thing you hear at home. Thankfully, there are some toys out there that recognize the importance of silence.
Loud toys are not all they're cracked up to be. For one, you'll get a massive headache hearing your kid bang on the same button over and over again. Also, most of them require batteries, meaning when a toy is drained, all you're left with is a crying tot. Next time you hit the store, save yourself the agony by choosing one of the many toys that don't make noise. After all, the high-tech toys you see today didn't exist 20 years ago, and people were just as happy with old-school blocks and dolls. These toys will inspire kids to use their imagination, get creative, plus learn how to count, write, and refine their developmental skills without extra assistance from a talking dog.
Featuring puzzles, blocks, and a few retro toys from my own childhood (looking at you, Raggedy Ann), this mix will give you tons of variety for your kiddos. Hopefully, your kid will find his or her next favorite toy on this list. And if you're not a mom but looking for a gift for a family member or friend's kids, you can't go wrong with these quiet kids toys. The mom will love you forever.