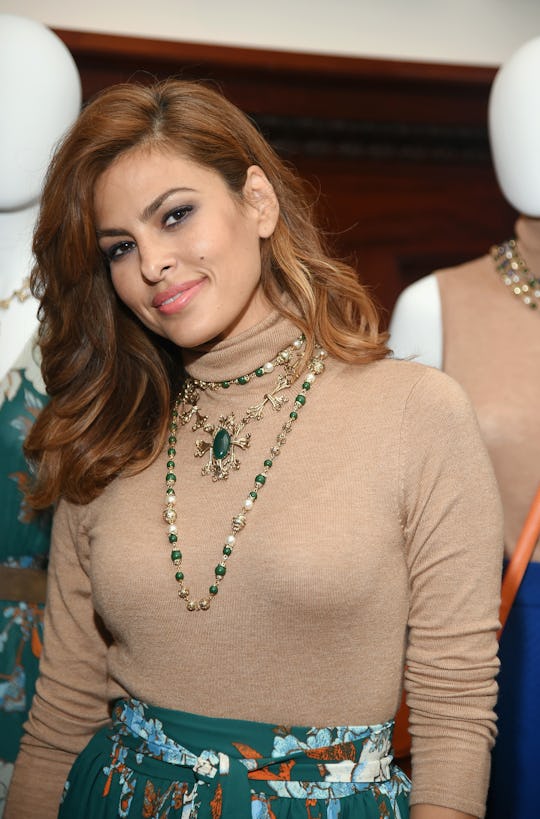 Michael Loccisano/Getty Images Entertainment/Getty Images
39 Celebrity Moms Who Gave Birth After 40
When a celebrity starts her journey into motherhood, the public can't help but tune into every move. From her maternity style, to her medical issues, to her cravings, the public likes to keep a close eye on A-list moms-to-be. This is especially true for celebrity moms who give birth later in life. Because there are more considerable health risks with having a child at a later age, the celebrity moms who gave birth after 40 seem to wear a special badge. Not only are they celebrity mothers, they're mothers who maintained successful pregnancies later in life.
Though there are considerable health risks with having a child after the age of 40, it's becoming more and more regular as time goes on. Dr. Michele Hakakha told Parents that there are a multitude of reasons why women are choosing to have children later in life. "Many of us are completing advanced degrees, building a career or choosing to marry later in life," she says. "In fact, compared to 1970 (when 1 out of 100 moms was over the age of 35), today's number is 1 in 7." And there's a reason. Because even though there are health risks in having a baby later in life, research shows that the times are a changing, and so is the age at which women are having children.
"The numbers have really skyrocketed over the last two decades, as research has increasingly shown that older women are able to carry pregnancies and deliver babies safely," Mark Sauer, chief of reproductive endocrinology at Columbia University Medical Center, told Health. Read on to see all the celebrity mothers who have helped those skyrocketing numbers.