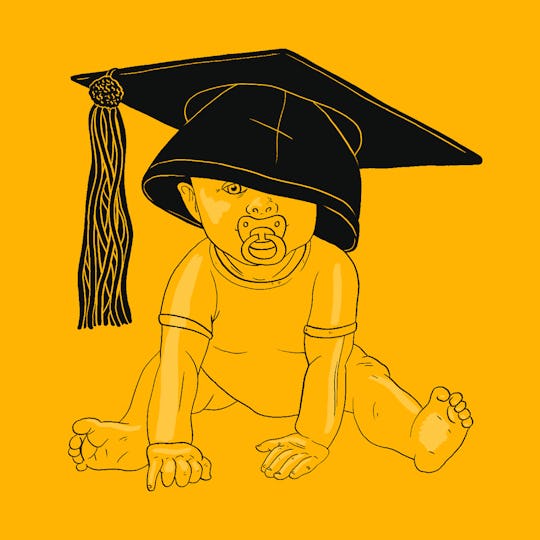 4 Important Ways Having A Baby In Your 20s Can Actually Make You More Successful
Motherhood is the great equalizer. No matter your age, nor any other identifying qualities, there are some moments that we all share when we jump ship from kid-free life and embark on our journey into parenthood. From the feelings of awe and absolute wonderment when we first set eyes on our babies, to the sheer exhaustion brought on by night after night of sleeplessness; From the pride that swells from deep within your soul as your baby takes her first steps into toddlerhood, to the panic you feel when she spikes her first fever. These moments are universal, which is arguably what makes moms — no matter how different they are in other ways — feel drawn to one another: the shared experiences we all know we have, and also the compulsion to squeeze every bit of knowledge out of each other. That said, there are also parts of parenthood that are specific to 20-something moms. 
There are those who would argue that having a child in your 20s is a swift and efficient way to completely derail any academic or career-world promise. The demanding and time-consuming nature of child-rearing can certainly impact other areas of one's life, such as class attendance and even job performance. However, in addition to the (admittedly sometimes plausible) cons to being a so-called "young mom" — it definitely is more challenging to find time to finish your degree when you have a little buddy to take care of — there are also various reasons that having a baby in your 20s can actually be quite advantageous.