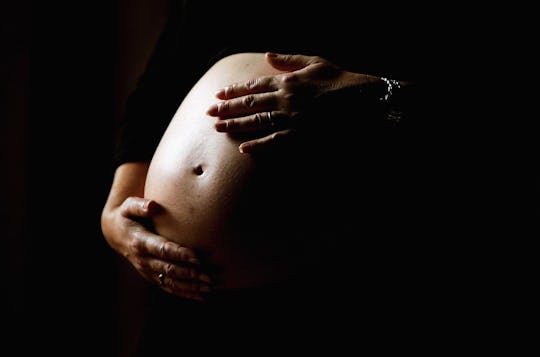 Ian Waldie/Getty Images News/Getty Images
4 Orgs That Fight Pregnancy Discrimination At Work
Last Monday, lawmakers in South Dakota voted down a bill that would have mandated reasonable accommodations for pregnant employees. During a hearing on the bill, Republican state Rep. Wayne H. Steinhauer, who was one of eight lawmakers who voted against the bill, reportedly said of people facing pregnancy discrimination at work, "It's not prison. You can quit." This ignores the reality that discrimination against pregnant employees, such as firing someone for becoming pregnant, or refusing to give them reasonable work accommodations, is against federal law. But despite the fact that these protections are in place at the federal level, there are some people who are still being fired for being pregnant or because they needed different accommodations due to their pregnant status. But there are also many organizations to call if you think you were fired for being pregnant, and people who want to help.
In the vote last week, all the lawmakers on the House Commerce and Energy Committee were male, and the bill was shelved in a vote of 8-3. The bill would have required reasonable workplace accommodations during and after pregnancy, like frequent or longer breaks, modified work schedules, and private non-bathroom space for breastfeeding, according to Rewire. Again, something that is protected by federal law under the Pregnancy Discrimination Act.
Here are a few organizations you can reach out to if you believe you have experienced discrimination at work or were recently fired for becoming or being pregnant.
Workplace Fairness
Workplace Fairness is a non-profit organization that works to promote and protect employee rights. It has a page on its website dedicated to pregnancy discrimination, with a comprehensive breakdown of what it is, what the laws involved entail, what your rights as a worker are, and what to do if you're discriminated against as a pregnant worker.
It also directs site visitors to file a complaint for a violation of the Family Medical Leave Act of 1993 (FMLA), which is one course of action some can take if they've been discriminated against in the workplace.
Legal Momentum
Legal Momentum is a non-profit legal organization dedicated to advancing the rights of women and girls. Its mission is stated as follows:
Legal Momentum's mission is to ensure economic and personal security for all women and girls by advancing equity in education, the workplace, and the courts. We provide an expert legal voice to seek justice for women in law and government policy.
The organization was founded as the NOW Legal Defense and Education Fund in 1970, and it has been working on its mission ever since. Its website also has a page on pregnancy discrimination and paid leave, with a ton of resources. It also includes ways to contact the organization if you need help with a discrimination claim, as well as many other issues.
The United States Breastfeeding Committee (USBC)
The United States Breastfeeding Committee (USBC) is an independent nonprofit organization that was formed in 1998 in response to the Innocenti Declaration of 1990. According to its website, the Innocenti Declaration, "calls on every nation to establish a multisectoral national breastfeeding committee comprised of representatives from relevant government departments, non-governmental organizations, and health professional associations to coordinate national breastfeeding initiatives."
The USBC a coalition of more than 50 organizations that support its mission, which is:
To drive collaborative efforts for policy and practices that create a landscape of breastfeeding support across the United States.
Specifically, the USBC has a page on "Workplace Support in Federal Law," explaining the "Break Time for Nursing Mothers" law that requires employers to offer break time and a private place for most hourly and some salaried employees to express breast milk at work. It also offers a page of resources to get help.
Equal Rights Advocates
Equal Rights Advocates, "protects and expands economic and educational access and opportunities for women and girls." On its website, it features a page on gender equality in the workplace, which outlines its Women at Work Initiative. Specifically, the organization seeks to, "remove systemic barriers to women's economic security, including sexual harassment, pregnancy discrimination, and unequal pay."
Additionally, it has a PDF linked to that page that includes more in-depth information on family and medical leave and pregnancy discrimination.
State and local communities often house organizations with more specific knowledge of the laws and rights regarding pregnancy discrimination in your community. A quick internet search, or a call to your local representative, may steer you in the right direction on that. Don't assume you have to just take pregnancy discrimination or quit your job (many families also can't afford that). There are dozens of organizations that will assist you in fighting for your rights.