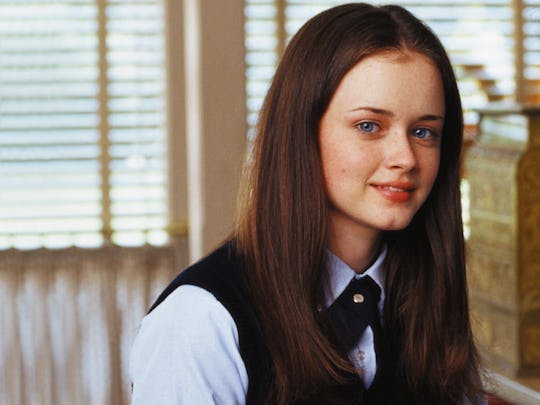 Warner Bros.
4 Reasons Rory Shouldn't End Up With Anyone In The 'Gilmore Girls' Revival
One of the biggest plot points of Gilmore Girls was Rory's love life and fans have argued over who Rory should end up with for years. But I've been thinking about this a lot lately and I'm started to wonder if maybe Rory shouldn't end up with anyone in the Gilmore Girls revival. At the start of the show, Rory was blessed with possibly the perfect high school boyfriend, Dean. Their romance was cute and fun to watch. Then entered bad boy Jess who understood Rory's love for books, but had a lot of his own issues he needed to deal with, causing him to break Rory's heart. Finally there was Logan, the rich, privileged guy who Rory tried to hate, but ended up falling in love with before turning down his marriage proposal when he gave her an ultimatum. Hopefully, Logan's let the sting of that rejection pass by now.
All three of these guys had amazing qualities (and some not-so-amazing qualities). In fact, one (*cough, Jess, cough*) could definitely be the love her life. But maybe the truth is that Rory shouldn't end up with any of them at all. There's a reason all of these relationships didn't last after all. It may be best for Rory just to fly solo and figure out what makes her happy. Maybe not for the rest of her life, but at least for a little while longer. Here are a few reasons why the single life may be best for this young Gilmore.