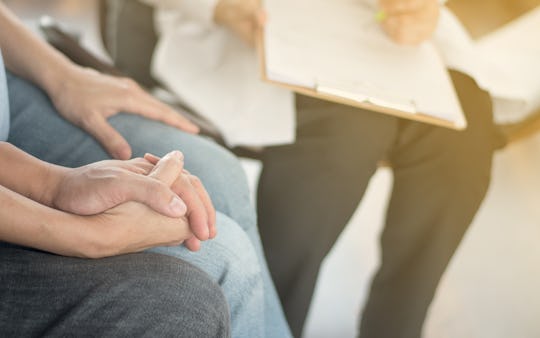 Shutterstock
4 Things In Relationships That Are Emotional Abuse & 4 That Aren't
Abuse in a relationship is never OK, regardless of whether it's physical or emotional. And though a lot of people likely know and agree that there's no place in a healthy relationship for abuse, in the case of emotional abuse, it can sometimes be a little bit tricky to determine what qualifies as abuse and what doesn't. There are some things in relationships that are emotional abuse and some things that aren't, even though you might sometimes guess that they could be borderline. As much as you might wish it were always clear-cut, sometimes it's a bit more difficult to tell the difference.
"I encourage people to really listen to their red flags and experiences that feel less than positive in a relationship," Dr. Angela Grace, PhD, a registered psychologist and author of an upcoming book on the subject, tells Romper in an email exchange. "If these red flags cannot be reasonably discussed with the person and new agreements arrived at that are mutually supportive to both parties, or you leave the situation feeling unheard, shut down, diminished, or shamed, this may be a strong indicator of emotional abuse."
If you think that you're dealing with emotional abuse in your own relationship, reaching out to a therapist and support system can help you get to a place where you're safe and able to heal. It's always OK to ask for help and in the case of emotional abuse, added support can go a long way in easing your transition moving forward.