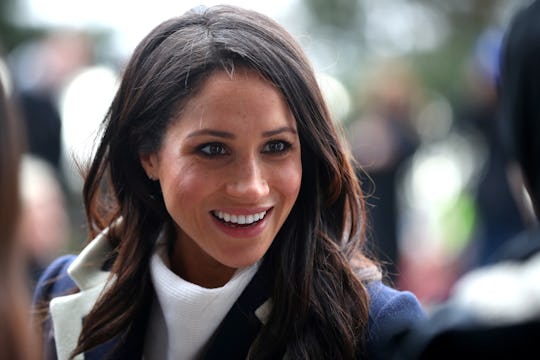 WPA Pool/Getty Images Entertainment/Getty Images
4 Times Meghan Markle Publicly Disagreed With Trump
With their royal wedding less than two months way, Prince Harry and Meghan Markle have finally received their official approval from Queen Elizabeth. Prince Harry is fifth in line for the throne, so the Succession to the Crown Act dictates that he must receive permission from the current monarch. But Markle has also recently made headlines for her unabashedly feminist, progressive viewpoints, which stand in stark contrast to that of the current president. Here are a few times Meghan Markle called out President Trump.
Curiosity around Meghan Markle rose with the announcement of her engagement, but Markle isn't new to the public eye. For seven years, she portrayed "Rachel Zane" as a series regular on Suits and her filmography dates all the way back to 2002.
But most importantly, Markle has established herself as a humanitarian in her own right. Identifying as a feminist, Markle spoke at international charity One Young World's 2014 summit in Dublin on gender equality and modern day slavery. And just like how she's no stranger to the public eye, Markle doesn't shy away from offering public critiques. At the Summit, she spoke about her own difficulties on the set of Suits, like confronting producers about planned gratuitous shots of Rachel in nothing but a towel.
Now, Markle has directed more of her criticism against Trump and his politics. And while some sites are directing backlash at her for it, Markle is under no obligation to remain quiet yet. Even though the Royal Family traditionally attempts to appear impartial in politics, Markle's wedding hasn't happened yet.
Besides, in 2018, it's important (and fun) to have celebrities who openly critique the Trump Era. To celebrate, here are four examples of times Meghan Markle shut down Trump.