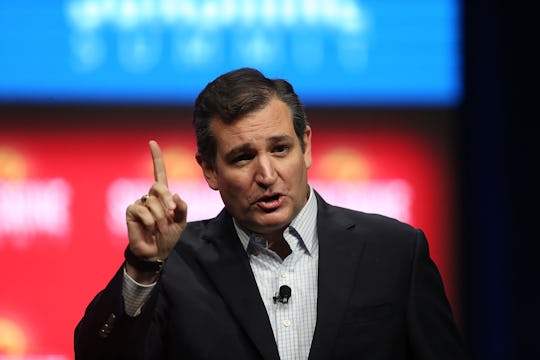 4 Ways Ted Cruz Is Wrong About Refugees
One GOP presidential hopeful in particular seems to be riding the wave of fear that's spread across the globe since the Paris attacks Nov. 13. In the wake of the violence, Sen. Ted Cruz has gone on a crusade against accepting refugees, to the point that he argued that only Christian Syrian refugees should be accepted into the United States. It sounds ridiculous, but with over 31 state governors wanting to refugees from their states, it's a stance that we should be taking seriously.
On Wednesday, after President Barack Obama criticized Cruz's stance as "offensive" and anti-American from the G20 summit, Cruz doubled down on his position and challenged the President to a debate on home soil. "I would encourage you, Mr. President, come back and insult me to my face," Cruz said in an NBC video.
Somehow, I doubt Obama is going to take time out of what I'm assuming is a fairly packed schedule to debate Cruz. But with anti-refugee feelings gaining traction, I think it's important to address Cruz's points. Take a look and see just how wrong Ted Cruz' thinking about refugees is.