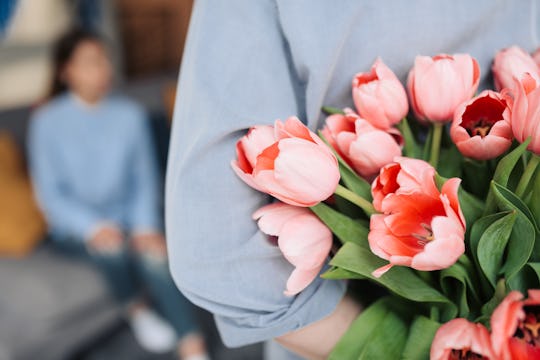 Shutterstock
4 Zodiac Signs Most Likely To Have An Affair, According To An Astrologer
No matter what stage your relationship is in, cheating is absolutely devastating. Once it's happened to you, it can be incredibly hard to get over, and even more challenging to learn to trust people again. It's hard not to wonder what could cause a person to betray their partner in such a way. It's also natural to want to understand what makes a cheater tick, so you can avoid winding up with one again in the future. There are a few zodiac signs most likely to have an affair. Of course it doesn't mean that everyone under these signs will be unfaithful at some point, but if you're one to let the stars guide your decisions in life, then it could be useful to keep this in mind.
I spoke with Brittany Binowski of Wonder Girl Astrology, who noted via email that your sun sign isn't the sole aspect of the zodiac to consider when it comes to understanding behaviors in a relationship. "I would probably put more emphasis on someone's Venus sign instead, and the aspects that their Venus makes. That is because Venus is the planet that represents who we are in relationships, and more accurately represents how a person would behave once intimately coupled." If you're not sure what your Venus sign is, you can use an online calculator to figure it out like this one from Cafe Astrology. But there's a good chance you'll be familiar with it already, says Binowski. "Because Venus travels very closely to the sun, that typically makes someone's Venus either in the same sign as their sun, the sign before, or the sign after."
Binowski breaks down how these four zodiac signs are most likely to end up cheating, and why each one may be compelled to stray.