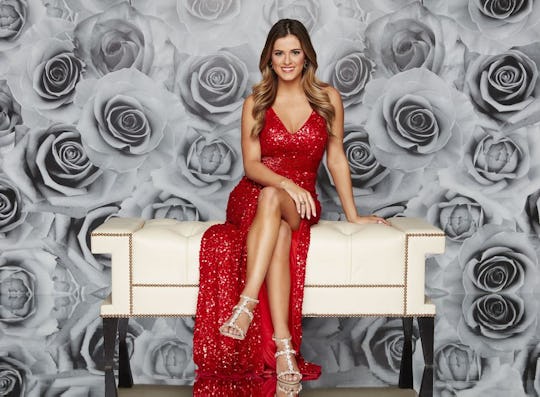 Craig Sjodin/ABC
5 'Bachelorette' 2016 Contestants To Watch Out For, According To Chris Harrison
And so it begins. Back in March, the nation watched JoJo Fletcher lose out on love with Ben Higgins. It wasn't all bad news, though, since she subsequently secured a spot as the 2016 Bachelorette. After months of filming and secrets whirling around the Internet — the creator, Mike Fleiss, has been live tweeting the season to an extent — the first five Bachelorette 2016 contestants have been revealed, and judging by what Chris Harrison has to say about them, it's going to be a great season. So, who are the five to watch (possibly) steal JoJo's heart?
Chris Harrison, as neutral as he's supposed to stay, is speaking out on five of the men to watch this season. He did the same for Ben Higgins' season of The Bachelor, and it proved to be a very helpful guide of who would be important to the season (Olivia! JoJo! Lauren B.!). So, while this is not a guarantee of who will win and who will be the villains of the season, it's important to take note of these names. They will be important, some how.
So, without further ado, I present to you the first five men that Chris Harrison suggests we keep an eye out for on The Bachelorette 2016, according to his Yahoo article.
Chad Johnson
According to Yahoo, and more importantly, according to Chris Harrison, Chad is going to be the "love him or love to hate him" guy of the season. That's always a very successful character on the show, so I've got big expectations for him. According to Harrison, Chad is "very buff," and has a "body that was chiseled out of bedrock."
Other than being a human sculpture, Chad has an ego to "go with the Olympic-sized body." So, I'm assuming that's where a lot of the controversy will come in to play. He supposedly tells it like it is and doesn't hold back, so even if you don't remember him when the series begins, he'll leave an impression on you after the first episode.
Luke Pell
Luke Pell is one of Harrison's favorite guys this season, with "one of the best stories." According to Yahoo, Luke went to West Point, was a platoon leader in the Afghan war, and is "the whole package." Those are some bold words coming from Harrison, so something tells me he's going to be a frontrunner. Plus, he's from Texas, same as JoJo, so that's perfect.
Jordan Rodgers
Harrison seems a bit more skeptical of Jordan than others, and maybe that's because he's coming from a slight place of fame. He's the brother of Aaron Rodgers, who is the quarterback of the Green Bay Packers. Jordan is also a football player, making him just one of many to shift from a football career to The Bachelorette. On Yahoo, Harrison said, "JoJo is very smart and has a good BS meter. Jordan was one of those guys from the beginning that she was very taken with, but also very leery of for that exact reason." Noted.
Grant Kemp
Grant is our resident recent-long-term-relationship contestant. Chris Harrison asks in his Yahoo article if it is too soon for him to jump into another relationship — especially one on TV — but that was the same case for JoJo, and it seemed to work out well for her. The firefighter is sure to be a strong contender on the season.
Evan Bass
Finally, Chris Harrison introduces us to the "interesting job" contestant of the season. Meet Evan, the "Erectile Dysfunction Specialist." But, he's more than a giggle-worthy occupation. According to Harrison, "[Evan] is a single father raising three boys while running a chain of clinics. He is very normal and down-to-Earth." Sounds like he's someone to keep an eye out for.