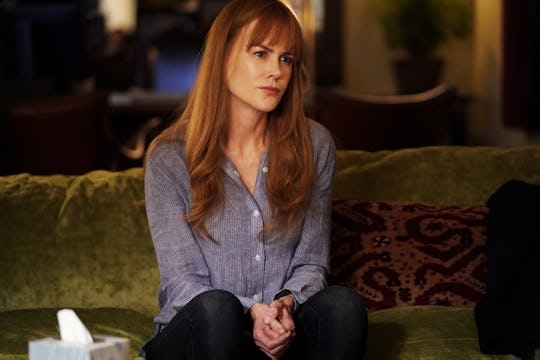 Jennifer Clasen/HBO
'Big Little Lies' Fans Don't Trust Mary Louise As Far As They Could Throw Her
Secrets are a huge part of Big Little Lies. The idea of hiding things is built into the very title of the show, which references all the major and minor ways the characters are deceitful. Often they're out to protect themselves or others, but not everyone has honorable motives for being dishonest. These 5 Big Little Lies theories take a deeper look at some of the darker possibilities that have been hinted at throughout the first two episodes of Season 2.
Perry's unsettling mother Mary Louise is the biggest new addition to the cast this year, and not just because she's played by The Meryl Streep. She has the power to bring the Monterey 5's lives crashing down around them by trying to dig up the truth about what happened to Perry. But there seems to be more than meets the eye to the Wright family, especially when it comes to Perry's upbringing. What happened in that house to turn him into the violent man he became? Only Mary Louise knows.
Meanwhile, Celeste is barely holding on as she tries to come to terms with both Perry's abuse and his sudden death. And Renata just doesn't want to not be rich, okay?! These women are dealing with a lot, but some of these theories just heap more trouble onto their plates.