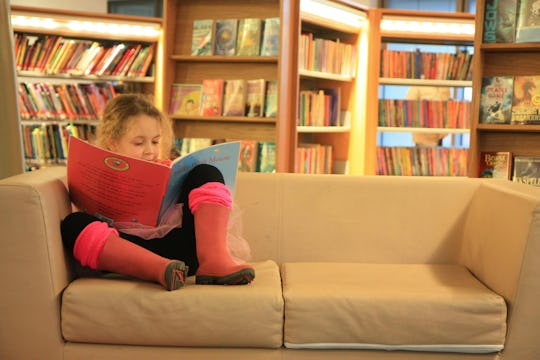 5 Children's Books That Teach The Importance Of Consent
It's never too early to teach children about consent. But that doesn't mean that it's easy. Sometimes, you need a little help when teaching children. What better way to aid learning than books? Children's books that teach the importance of consent should be on every child's shelf.
Think about when you learned the phrase "no means no." Does it seem as though it's always been ingrained in you? Do you remember your parents teaching you about it? For me, it's just something I've always known. My parents were adamant about the importance of consent before I can remember. Consent is more than a sexual concept. Though it's what we think of most as adults, consent to children can be as simple as asking to please stop tickling. It's so important that kids learn from a young age that they have a right to speak up about what they do, and do not want, especially when it comes to their bodies.
By framing consent in a way that makes things clear for children, you're setting the groundwork for them to be able to navigate future situations without hesitations. Everyone has the right to choose when it comes to their bodies. Everyone has the right to set boundaries. Just because you're not comfortable with sitting down and talking to your child about sexual assault doesn't mean you can't still teach them about consent. With the help of the following books, the conversation becomes an easy and fluid one, where boundaries, respect, and consent become an every day conversation.