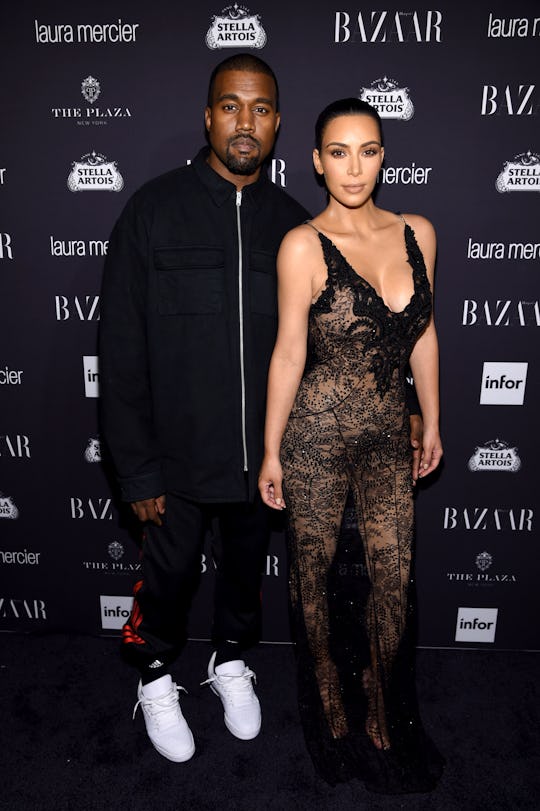 Dimitrios Kambouris/Getty Images Entertainment/Getty Images
5 DIY Kim & Kanye Costumes For Kids, Because Kimye Appeals To All Ages
Love them or hate them, there's no denying that Kanye West and Kim Kardashian West are among the hottest couples in Hollywood right now. His off the cuff comments to her booty-bearing outfits and her flawlessly fabulous selfies always manage to find a way to break the internet. Your young kids may not know much about them, but you can bet they will at some point. And although most of the couple's looks tend to push the envelope, you can modify them and create some DIY Kim and Kanye costumes for kids.
When you're as popular as these two A-listers, you have to be camera ready at all times. After all, the paparazzi is capturing your every move. From the Met Gala to the Grammys to a playdate with Jay Z and Beyoncé, Kimye's looks never manage to disappoint their faithful followers. They aren't afraid to go there, and somehow have the ability to make even a plain white t-shirt and jeans look fierce.
Check out these pint-sized versions of some of Kim and Kanye's infamous outfits, and take a little inspiration for your kids' Halloween costumes this year. They may not be going to an award show, but they're sure to be the talk of the neighborhood.