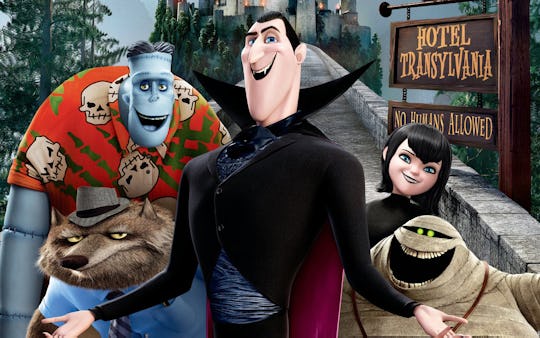 Columbia Pictures
5 Dracula Kid Movies That The Whole Family Will Enjoy
One of my favorite things to do on Halloween night is to stretch out on my couch with a scary movie and a giant bowl of M&Ms and popcorn (don't judge). But since becoming a mom, I've had to trade in some of my scary film picks for titles that won't keep my kids up with ghostly nightmares. If you want to have a family-friendly movie night this Halloween and you love vampires, you need to know about these Dracula kid movies that the whole family will enjoy.
Halloween is all about ghosts, vampires, and candy, of course, but it doesn't have to mean that your young children have to miss out on all of the fun. Hollywood has turned out its fair share of scary movies that you don't have to be afraid to watch with your kids.
Whether you're looking for animated films like Hotel Transylvania or live action movies such as Little Vampires, there are lots of movies inspired by that famous vampire that are devilishly fun for adults and kids alike.
So don't let parenthood force you to abandon your plans for a spooky movie night this Halloween. Curl up with your little monsters and one of these scary but silly movies.