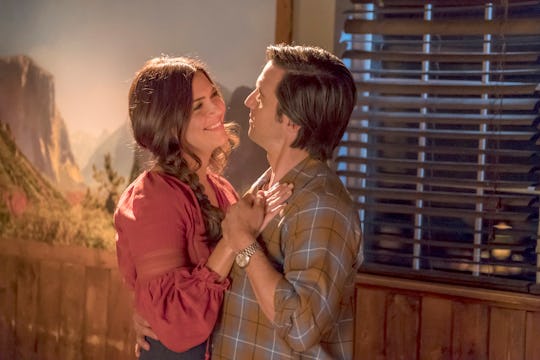 Ron Batzdorff/NBC
These 'This Is Us' Fan Theories Try To Predict What Will Happen Next
After the This Is Us Season 3 fall finale left fans with more questions than answers, it was only natural that they'd try to fill in some of the gaps on their own. It'll be little more than a month before the show is back on Jan. 15, so viewers have just enough time to come to terms with some of the bigger surprises of the season. And these 5 fan theories for when This Is Us returns in 2019 might help that wait go by quicker.
Some of the uncertain threads left hanging in the finale were normal family complications like Randall and Beth's increasingly tense marriage. But the show also indulged in the shocking soap opera twist of a long-dead relative not being dead after all. Viewers try to make sense of all that and more in their speculation on Reddit. In the past, they've managed to figure out exactly what the show was planning, with theories about Nicky living through the war turning out to be shockingly true. So there's a real chance that one of these ideas could be accurate, too.
There are still several weeks until the winter premiere, which means fans have time to philosophize further, but hopefully these 5 theories tide you over until then.