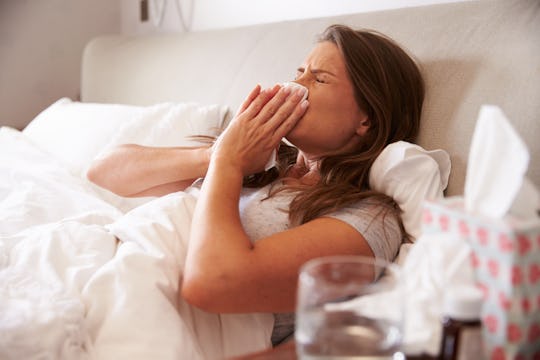 5 Health Myths That Are Actually True, Proving Chicken Soup Is More Than A Comfort Thing
Grandma always shared some health-related myths, like going outside with wet hair would give you a cold. But over the years, advances in science, medicine, and technology have debunked many of these old adages. We know now know that drinking warm milk before bed is more likely to make you want a chocolate chip cookie than it is to make you sleepy. But even after all the fact checking and myth busting, could it be possible that there are some health myths that are actually true?
Although many health myths have been filed under Old Wive's Tale, there are a handful that are proven to have some merit. Yes folks. It turns out here is some science to support the wellness remedies your family has been passing down for generations. What was once thought to be hokey practices that acted as placebo, are emerging as viable options for boosting health and relieving cold symptoms. Maybe Grandma didn't have it all wrong when she shoved an apple into your hand and said, "Eat this! It's good for you."
The next time you find yourself feeling a little under the weather, consider one of these five health myths that are actually true, to help you on the road to recovery.