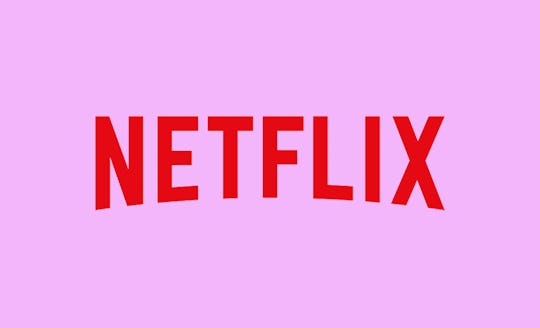 Liz Minch/Bustle
Kids Will Love These TV Shows & Movies Coming To Netflix In February
Every month, Netflix embarks on a little bit of housecleaning: as one month ends and another begins. Some shows and movies vanish from the streaming service, only to be replaced by an influx of new options. It can be tough to say goodbye to some of the available series and films, but luckily there will be plenty to fill the void. As long as you know what kids' TV shows and movies are coming to Netflix in February, you and your children will never be without something to watch.
February might be the shortest month of the year, but Netflix has packed the schedule with enough possibilities to keep your little ones busy for all 28 days when it's far too cold to go outside. For example, The Emoji Movie will be ready for streaming starting on Feb. 8 for those who have yet to see the animated hit or if you simply want to relive the fun all over again. There will also be some Netflix originals exploding onto the scene, like Luna Petunia: Return to Amazia on Feb. 2.
Suffice to say, there will be all kinds of shows and films premiering on Netflix this February that parents and kids can all enjoy, and this list has every last one of them. Check out some of the highlights below and then scroll down further for the complete list.
Ella Enchanted (Feb. 1)
Hugh Dancy is a prince; Vivica A. Fox is a fairy godmother; a flashmob scene occurs. Talk about the gift that keeps on giving. Even if your kids aren't old enough to fully understand the plot, they'll love dancing around with the characters.
Luna Petunia: Return To Amazia (Feb. 2)
This new Netflix original is for preschool kids, and was inspired by Cirque du Soleil. As it follows Luna Petuna's magical adventures, it's sure to be colorful and exciting enough to keep kids intrigued.
The Emoji Movie (Feb. 8)
Life in Textopolis isn't always easy, but this film is sure to put a smile on your kid's face. They just may never look at your phone the same way ever again.
Greenhouse Academy (Feb. 14)
Greenhouse Academy returns for Season 2 after a first season that saw its two leads uncovering a mysterious plot at their boarding school. Fans are definitely going to want to see how it all turns out.
Dreamworks Dragons: Race To The Edge (Feb. 16)
The Netflix continuation of How to Train Your Dragon will be back too, beginning its sixth season of drag-riding journeys.
And in case you're interested in everything debuting on Netflix in the next month, here's the entire list!
Also Coming To Netflix In February:
Feb. 1
3000 Miles to Graceland
42 Grams
Aeon Flux
American Pie
American Pie 2
American Pie Presents: Band Camp
American Pie Presents: The Book of Love
American Pie Presents: The Naked Mile
Extract
Goodfellas
How the Beatles Changed the World
John Mellencamp: Plain Spoken
Kill Bill: Vol. 1
Kill Bill: Vol. 2
Lara Croft: Tomb Raider
Liberated: The New Sexual Revolution
Lovesick
Meet the Fockers
Meet the Parents
Men in Black
National Parks Adventure
Ocean's Eleven
Ocean's Thirteen
Ocean's Twelve
Paint It Black
Scream 3
The Hurt Locker
Walk Hard: The Dewey Cox Story
Z Nation (Season 4)
Feb. 2
Altered Carbon (Season 1)
Cabin Fever
Coach Snoop (Season 1)
Kavin Jay: Everybody Calm Down!
On Body and Soul
Feb. 6
Fred Armisen: Standup For Drummers
Valor (Season 1)
Feb. 7
Imposters (Season 1)
Queer Eye (Season 1)
Feb. 8
6 Days
The Emoji Movie
Feb. 9
Fate/Apocrypha: Part 2
My Next Guest Needs No Introduction With David Letterman: George Clooney
Seeing Allred
The Ritual
The Trader (Sovdagari)
When We First Met
Feb. 14
Love Per Square Foot
Feb. 15
Deep Undercover Collection: Collection 2
Re:Mind (Season 1)
Feb. 16
DreamWorks Dragons: Race to the Edge (Season 6)
Evan Almighty
Everything Sucks! (Season 1)
Irreplaceable You
First Team: Juventus (Season 1)
Feb. 17
Blood Money
Feb. 18
The Joel McHale Show with Joel McHale
Feb. 19
Dismissed
FullMetal Alchemist
Feb. 20
Bates Motel (Season 5)
The Frankenstein Chronicles (Season 1 and Season 2)
Feb. 21
Forgotten
Lincoln
The Bachelors
Feb. 22
Atomic Puppet (Season 1)
Feb. 23
Marseille (Season 2)
Mute
Seven Seconds (Season 1)
Ugly Delicious (Season 1)
Feb. 24
Jeepers Creepers 3
Feb. 26
El Vato (Season 2)
Heyday of the Insensitive Bastards
People You May Know
Sin Senos sí Hay Paraíso (Season 2)
Winnie
Feb. 27
Derren Brown: The Push
Marlon Wayans: Woke-ish
With so many options on hand, you'll definitely be able to find something (or several somethings) to watch over the course of the month.
Check out Romper's new video series, Romper's Doula Diaries:
Watch full episodes of Romper's Doula Diaries on Facebook Watch.